The pandemic may have been one of the most challenging times ever. While some industries succumbed to the downfall, some others flourished. The Subscription industry, which was already on the rise, boomed significantly during the pandemic.
With so many quarantined at home, people naturally began to stream movies, shows, music, and podcasts more than ever. Once they realized they were in for the long haul, they turned to many delivery services to minimize leaving their homes. Before we knew it, subscription services made their way into even traditional industries such as automobiles and healthcare.
For instance, a survey of 1007 shoppers showed that one in five buyers had ordered a subscription box to have items in hand during the pandemic. Subscription growth is also increasing across sectors and verticals.
This article will explore the various innovative subscription services and companies that were born or successfully adapted to the pandemic and what we can learn from them – from experimenting with new business models to being a customer-first organization. Before we do that, let's cover the different types of subscription businesses.
Types of Subscription Businesses
That Are Thriving In The Pandemic
Subscriptions have never been more prevalent, with the average American household having nine simultaneous subscriptions spread across video, music, and gaming, making brands like Amazon, Netflix, and Spotify ubiquitous. While customers love the convenience of auto-renewals and high value for a low ongoing price, businesses can build deeper relationships with consumers, predict revenue outcomes, and scale confidently.
Furthermore, despite the fact that GDPs were decreasing during the pandemic, enterprise SaaS continued to thrive, demonstrating that it's recession-proof (as depicted in the graph below).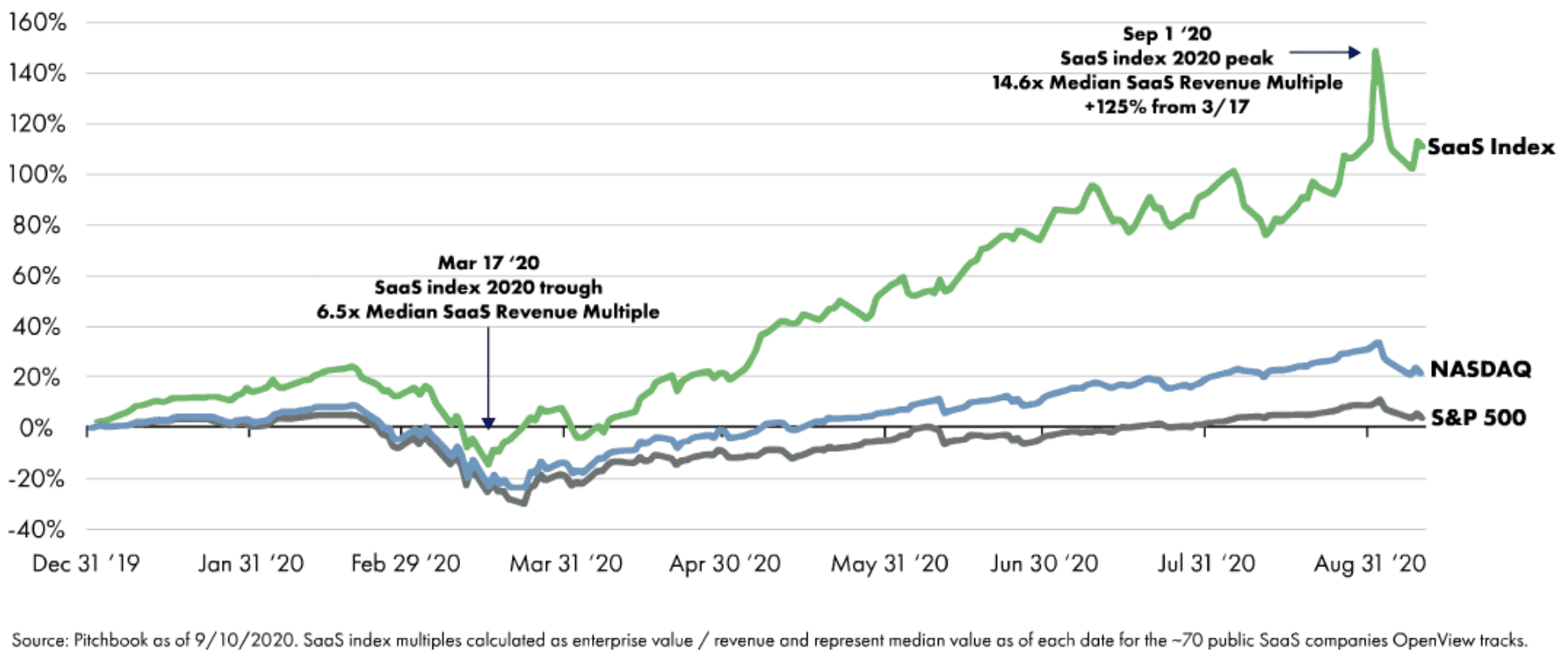 It's safe to say the subscription model is here to stay. Let's take a look at some of the popular types of subscription services that did well during the pandemic:
1. Software-as-a-Service
SaaS is a predominant subscription business model. The SaaS market is booming and according to Gartner is forecast to grow to $117.7 billion in 2021. All SaaS companies rely on recurring revenue as a business model, and they function on the ethos of building a great product and focusing on customer retention and success. Popular SaaS companies include Salesforce, Atlassian, Snowflake, HubSpot, Trello, and more.
Related Read: The three axes of rapid SaaS growth
2. Ecommerce
According to a report from the Royal Mail, almost half of all consumers have subscribed to some kind of subscription delivery service – a 15% increase from last year.
For instance, even the traditional printing system has become smart now, with HP rolling out its Instant Ink subscription, which resulted in more than 60% growth YoY and 9 million subscribers. 
Subscription boxes are the most prevalent ecommerce subscriptions. They became popular in the last decade, allowing product companies to send their products – be it retail, food, or cosmetics – to consumers on a recurring basis. Household names in the subscription box industry include Birchbox, Barkbox, Ipsy, Dollar Shave Club, and more. 
Going by the purchase intent, we can split Ecommerce subscriptions into three broad categories – replenishment, curation, and access, as shown below: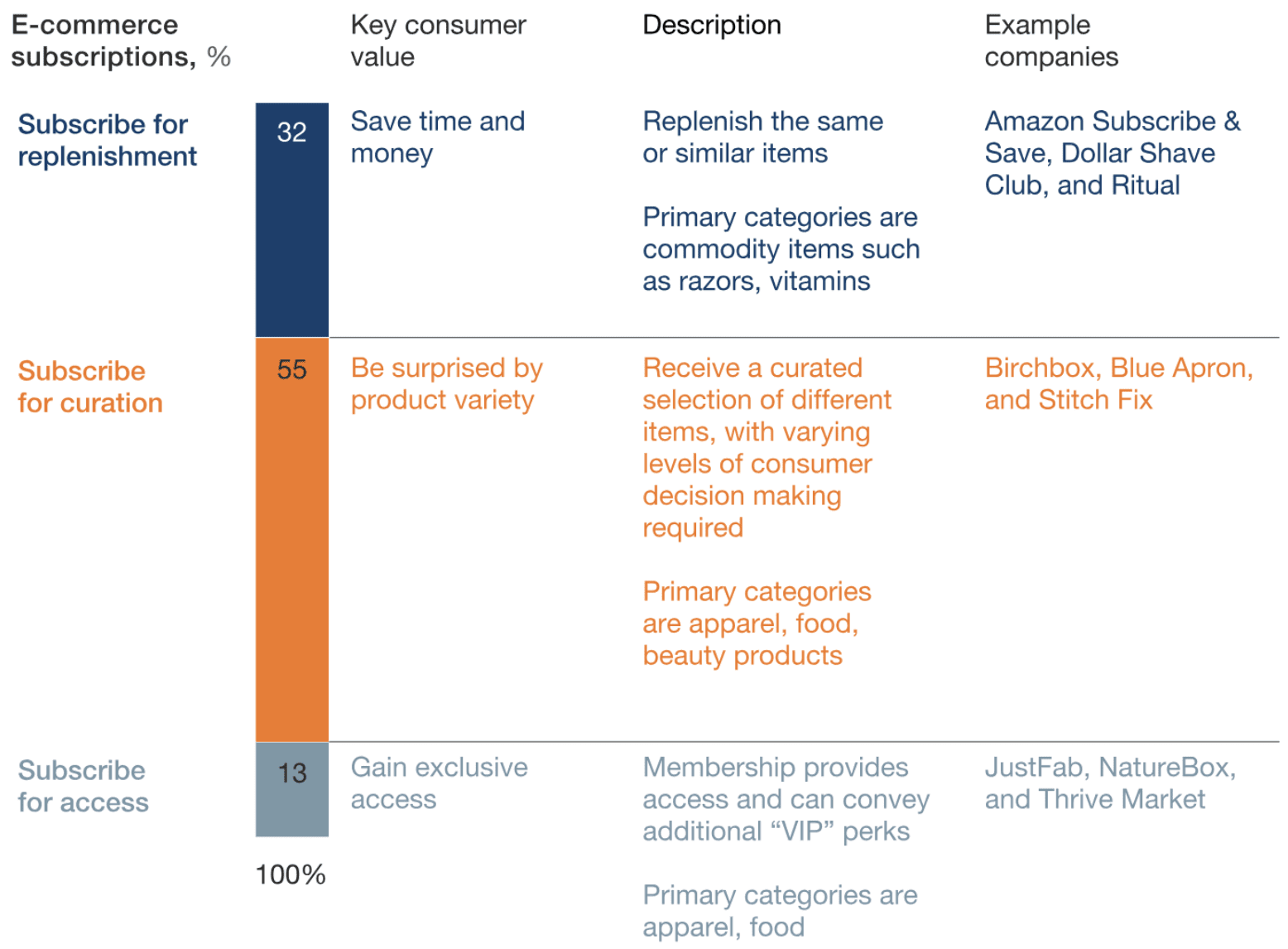 Related Read:

1. Everything you need to know about running a successful subscription box business.
2. Step-by-step checklist on launching an e-commerce subscription service.
3. Newsletter and Publications
Since February 2020, the number of monthly newsletter subscriptions has increased by 40%, suggesting that people continue to prefer to receive information via email – greatly benefiting paid newsletters. Some examples of leading paid newsletters include Stratechery and Substack. In kind, digital publications have also benefited from the pandemic. For instance, the digital revenue of the New York Times exceeded that of print subscribers, helping to compensate for a 26% drop in advertising revenue.
Related Read: Tools and tech to manage a paid newsletter subscription service.
4. OTT – Media (Video and Music) Subscriptions
It is an undeniable fact that the OTT industry has been booming – revenue from subscription video on demand (SVOD) in 138 countries is expected to reach $100 billion by 2025, up from $50 billion in 2019. Popular examples include Amazon Prime and Netflix. Audio subscriptions are also enjoying the spotlight. In 2020, the leading audio streaming services' ad income increased by 31% year over year. Popular audio subscriptions include Spotify and Amazon Music.
Related Read: Four things you can do right away to increase and retain your OTT subscriber base.
5. E-learning
Platforms
2020 may well be the year of reckoning for e-learning. Thanks to e-learning platforms, billions of students are now studying online, resulting in explosive growth in the e-learning sector. For instance, Coursera saw its user base increase by 66% (that's a little over 30 million!). Other popular virtual learning platforms include Class Central and EdX, which also enjoyed exponential growth.
Subscription learning makes it easier for the learner to consume bite-sized lessons on any device, from anywhere. It's no wonder that working professionals are also increasingly adopting subscription learning for upskilling and staying up-to-date with the industry. 
Related Read: Here's how you can scale e-learning businesses through experimentation.
6. Traditional Industries
Subscriptions are rapidly gaining traction in traditional industries as well. For instance, the automotive subscriptions market is expected to exceed $40 billion by 2026. Famed brands like BMW, Mercedes-Benz Collection, Book by Cadillac, and Porsche Passport are a few examples of allowing access to various vehicles on subscription. Another example, this time from the Food & Beverage industry, is Pret-a-manger. In the midst of the pandemic, the former brick-and-mortar sandwich chain launched the UK's first coffee subscription service. We will cover more on Pret, and what we can take away from its success story, further in the article.
Related Read: Here's how you can make a successful transition to a subscription business.
Innovative Subscription Services: Companies Who Beat The Odds
With an overwhelming number of small businesses closing their doors permanently, with nationwide lockdowns being enforced, consumer preferences changing overnight, and new priorities arising worldwide – companies had to act swiftly to survive.
These companies have shown us that embracing agility at scale and adapting to the changing market dynamics is key to cracking growth beyond survival in times of turmoil. On that note, here are some of the most innovative subscription services to have thrived during the pandemic:
Food – Blue Apron & HelloFresh
Online shopping for all things food is on the rise, with people subscribing for everything from groceries to meal kits to pet food. Meal kit services like Blue Apron and HelloFresh thrived during the pandemic. According to an article on SmartBrief, another category that did well was produce. Companies including Imperfect Foods and Misfits Market surged in popularity as consumers sought safe sources of fresh fruits and vegetables, and growers and suppliers needed new buyers as many foodservice channels shut down overnight. Both companies have expanded from produce to offer many other food items that subscribers can add to their regular orders. For instance, Imperfect Foods expanded its array of offerings and grew by 229% last year. It attracted new customers, and existing subscribers made larger and more frequent purchases, the company says.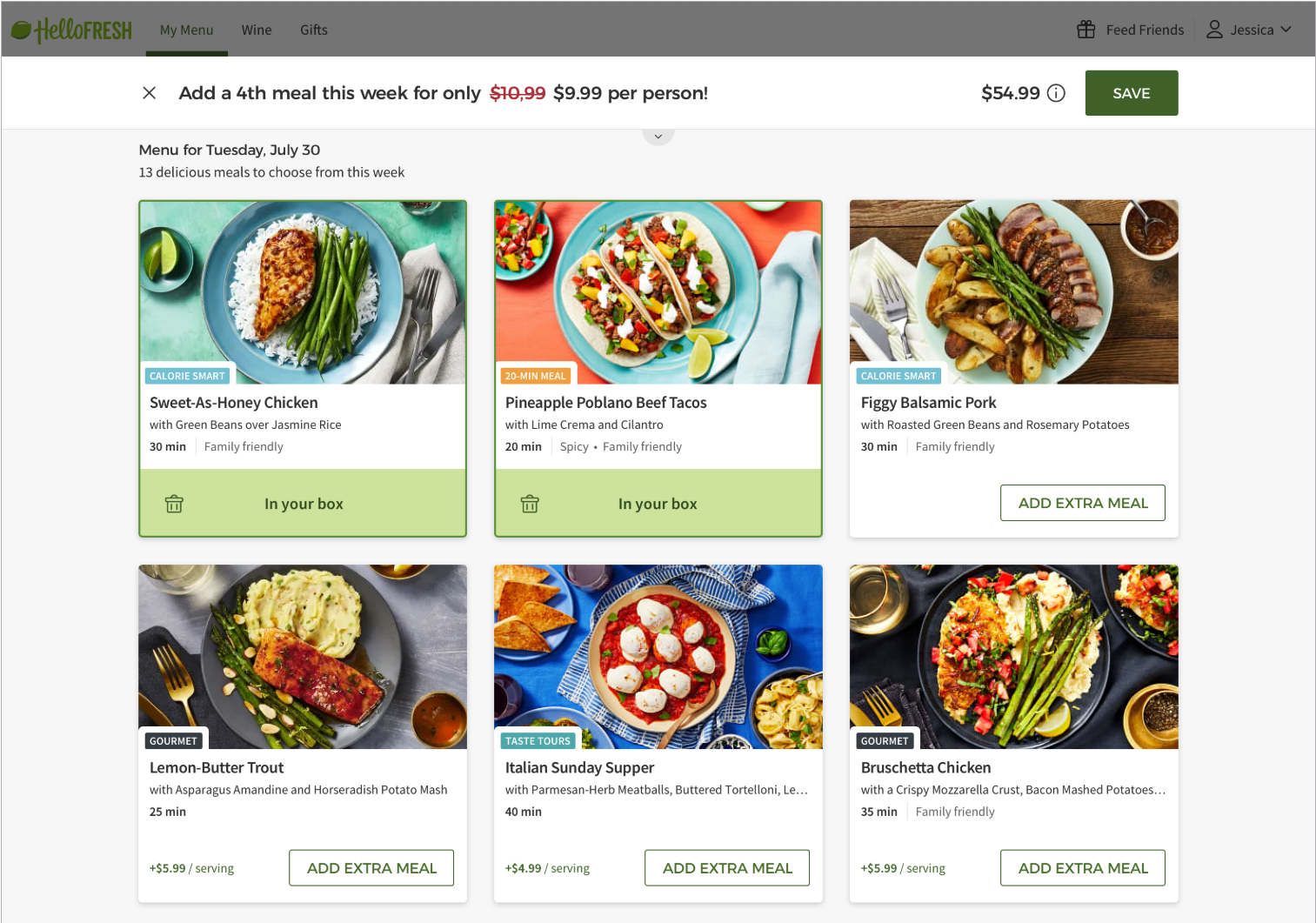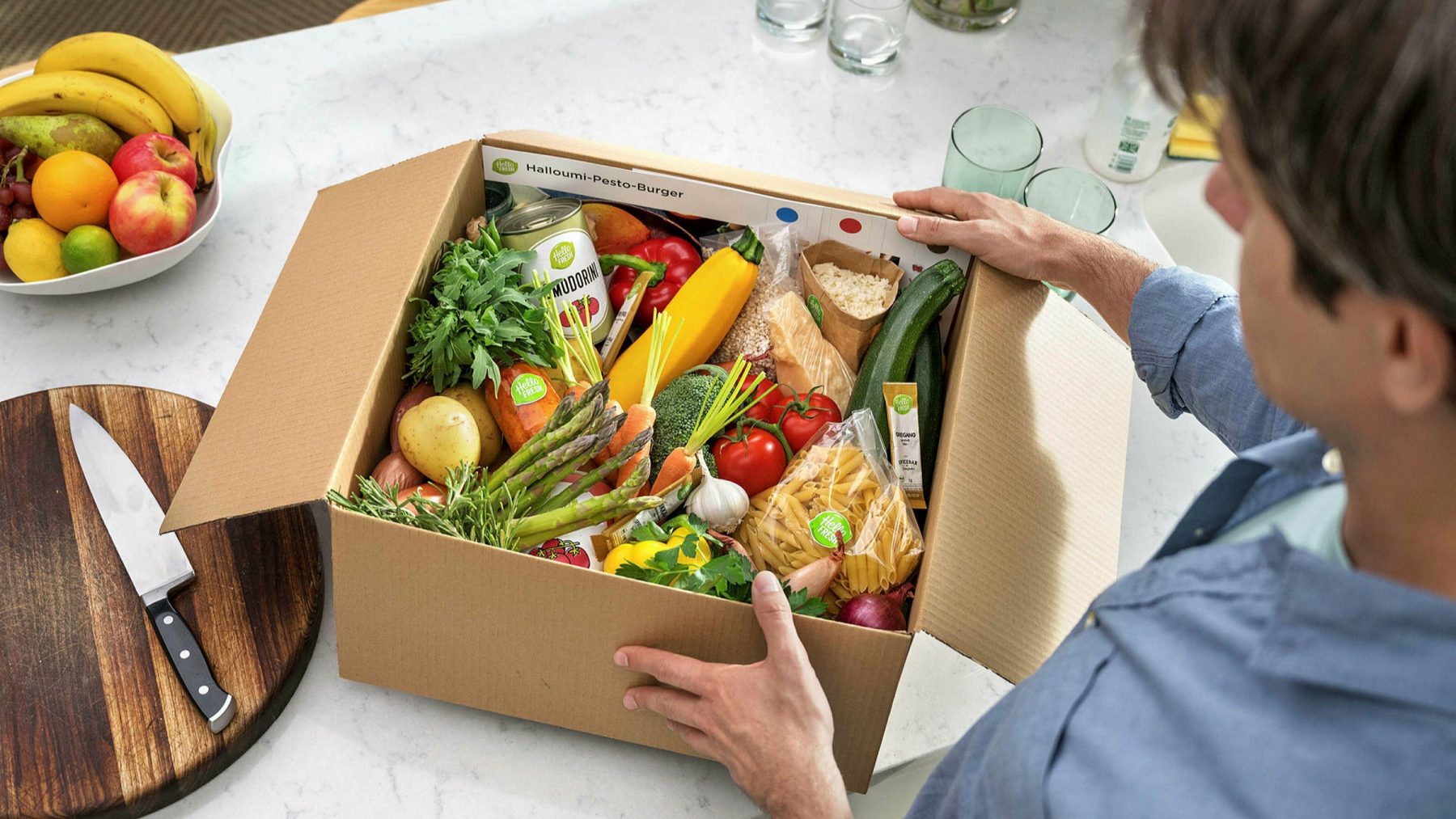 Healthcare – Alpha Medical & One Medical
Healthcare providers saw and utilized a direct opportunity during the pandemic by allowing virtual health care check-ups. The demand for telemedicine exploded, and as the virus surged in early 2020, insurance claims for telehealth visits grew from about 529,000 to peak at more than 12m a month. Healthcare has probably never been so convenient or feasible in the US. For instance, an Alpha Medical subscription would cost you $120 per year for unlimited messaging with a healthcare professional. One Medical, a membership-based primary care practice promises online care 24/7. While physical care is still a necessary component of healthcare, "the economics are clear: 3-6 visits in the same time it takes to do one video or in-person visit," says Oliver Lignell, vice-president of virtual health at Avia.

Hotels – InterContinental Hotels & Inspirato Group
The hotel industry is for sure one of the heavily impacted industries during the pandemic. However, hotels are now trying to lure back customers with the help of subscriptions. Well-known brands like Marriott, Accor, and InterContinental Hotels Group have already launched or are considering monthly payment plans. For instance, InterContinental's monthly rates range from $1,100 in Singapore to $1,970 in Indonesia, and guests can enjoy varying access to InterContinental's workspaces, rooms, and facilities under new "work from hotel" packages. Another example is the luxury travel group Inspirato. It became the first operator of its kind to go completely subscription-based, offering an all-you-can-travel model for $2,500 a month, allowing guests to stay at 300 accommodations globally with no nightly rates, taxes, or fees. It also launched a second plan at a reduced rate – a $600 monthly fee for access to the group's collection with nightly fees charged as extra.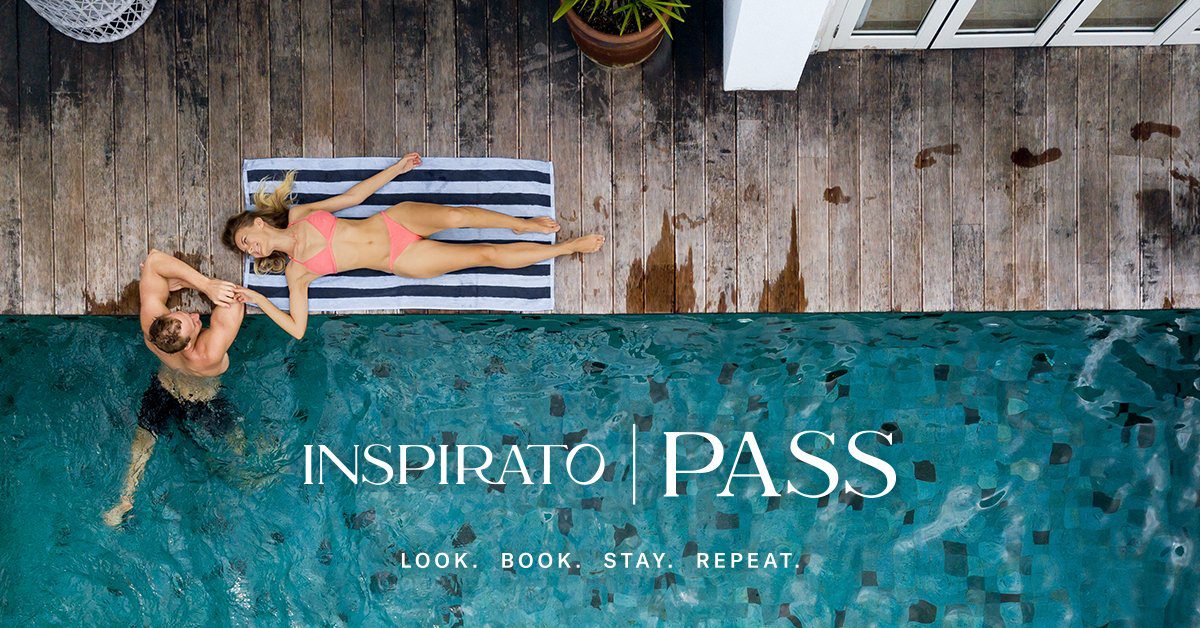 The Ever-Rising Popularity of
Subscription Boxes
– BarkBox, Dollar Shave Club, and more!
Food, shaving products, and clothing are most subscribed to. According to a study, the most popular subscriptions were: HelloFresh (21%; delivered close to 280 million meals worldwide last year), BarkBox (20%), Blue Apron (19%), and Dollar Shave Club (18%). 
The report also suggests that 4 out of 5 shoppers prefer their subscription box to fit in their letterbox. This gave rise to various packaging innovations, from Lola's Cupcakes' compact brownie boxes to the letterbox-able flower bouquets from Bloom & Wild.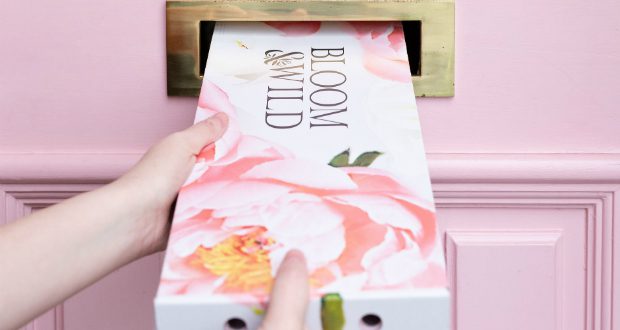 Nick Landon, chief commercial officer at Royal Mail, said: "Offering subscription services is one of the most effective ways of catering to the changing online shopping habits and ensuring repeat business and customer loyalty." Apart from keeping your customer base happy, innovation is also being leveraged to reduce churn rates. For instance, the shaving subscription business, Cornerstone, credits the launch of its "15 minutes" male lifestyle magazine with a major reduction in its churn rate. "It's all about seizing opportunities that the new normal has presented and delivering what consumers want."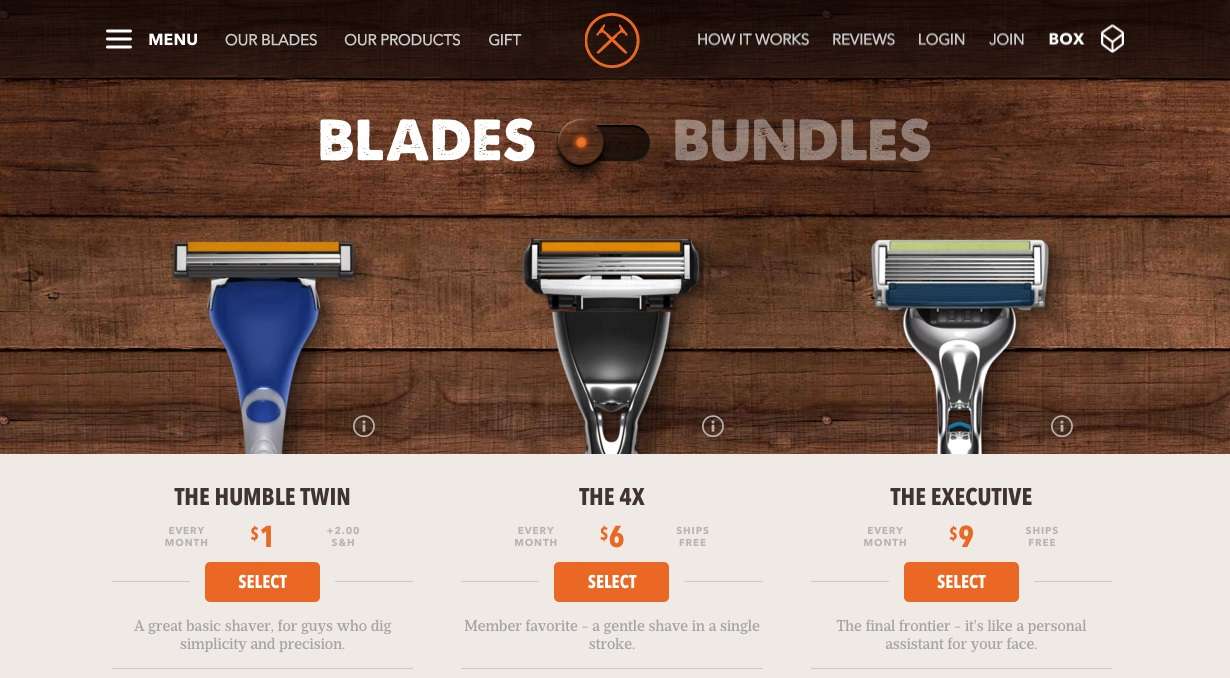 Three Key Takeaways: Lessons From Innovative Businesses
While each business has its own unique success story, it ultimately boils down to its ability to experiment with new business models, adapt to changing consumer behavior, tweak pricing strategies, and reposition the product.
Let's take a closer look at a few companies to see what we can learn from their ability to navigate change:
1. Experiment with new business models
The US-based restaurant chain Panera Bread was the first to launch a coffee subscription in March this year, just before the onset of the pandemic. Some 750,000 customers have signed up for the unlimited $8.99 monthly coffee subscription, giving the chain a much-needed revenue boost during the pandemic.
"Our hypothesis is that recurring revenue based on subscription makes a lot of sense," chief brand and concept officer Eduardo Luz told Adweek. "I believe part of our future is going to involve recurring revenue or subscription-based revenue, which is new to the restaurant world.
The British sandwich and coffee chain Pret a Manger followed suit and recently announced a £20 monthly subscription offering up to five drinks a day. The subscription service was launched after seeing its online sales increase tenfold during the pandemic. Pret notched up 16,500 subscriptions on its first day and is hopeful that incremental traffic will lead to more food purchases and higher profits.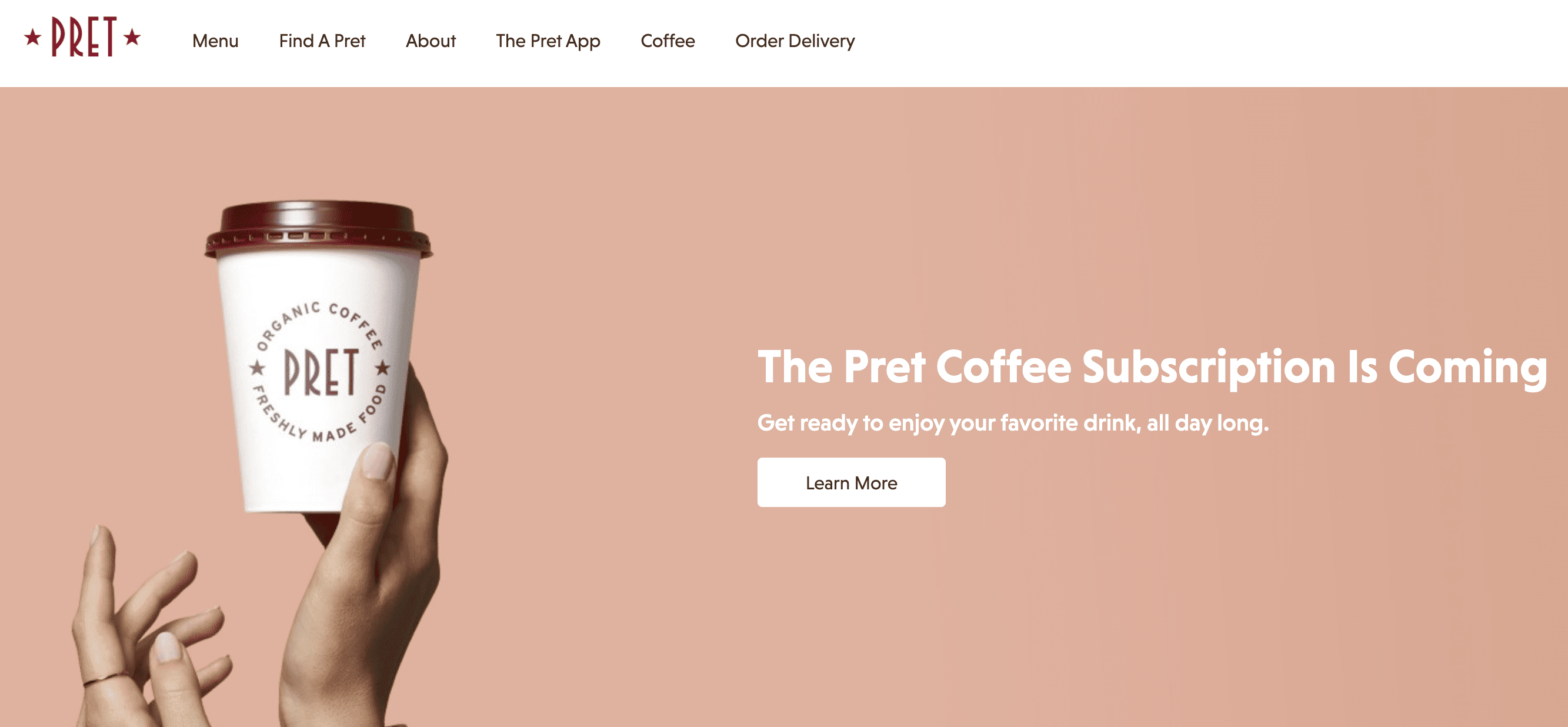 The predictability of recurring revenue adds much-needed resilience to the business model. It assures them of a long stint in an otherwise high mortality business.
2. Be a customer-first organization.
MakeSpace revolutionized the self-storage industry with a customer-first platform powered by technology. The company had expanded from 4 markets in 2019 to 31 markets in early 2020. Then the pandemic happened.
Unlike other software companies, MakeSpace's challenge was unique. Their business required sending employees to customers' homes, making coronavirus a roadblock for their operation. To protect their customers and team, MakeSpace introduced curbside pick-ups where the customers could leave their stuff to ease their concerns. 
It usually would've taken weeks for them to launch, but given the situation, they reacted within days. MakeSpace built a lot of trust with their customers and team, and to keep that trust, they ensured everyone's safety at all times.
The desire to provide customers the best possible experience made MakeSpace realize that they had to switch to a more scalable billing system from their homegrown system. That's when they decided to go with Chargebee in 2019.
Having invested in a subscription revenue infrastructure early, Makespace could rapidly expand into new markets and instantly launch its on-demand storage solutions for businesses when the offices shut down during the pandemic. Despite the initial uncertainties, MakeSpace managed to emerge stronger, seeing a 30 percent to 50 percent growth on a month-to-month basis. The company plans to expand another 20 markets by the end of the year.
3. Pivot don't pause
Rise Vision provides software for digital displays. The company primarily focused on education, which formed 50% of its MRR. They have an extensive library of templates that they provide to schools. They are easy to update and ensure that content remains fresh. Whether it was digital signage for schools, businesses, warehouses, or government offices, the challenge for Rise Vision was that you had to be there to see it.
With millions staying at home, Rise Vision had to think of another way to reach consumers. So, they came up with chrome extensions. Earlier, their customers could share content to their digital signage, website, or intranet. With the chrome extension, they could now share the same content on the digital display every time they open a new tab. 
"We acted extremely fast. We just pivoted. We asked ourselves, what does this challenge make possible, and how can we take advantage of this opportunity," says Debbie Barrafato, CFO, Rise Vision.
Within weeks, the company had identified its new product focus, reset its strategic goals, and doubled its cash runway by securing a line of credit, putting it in a position of strength, and the ability to ride out the storm.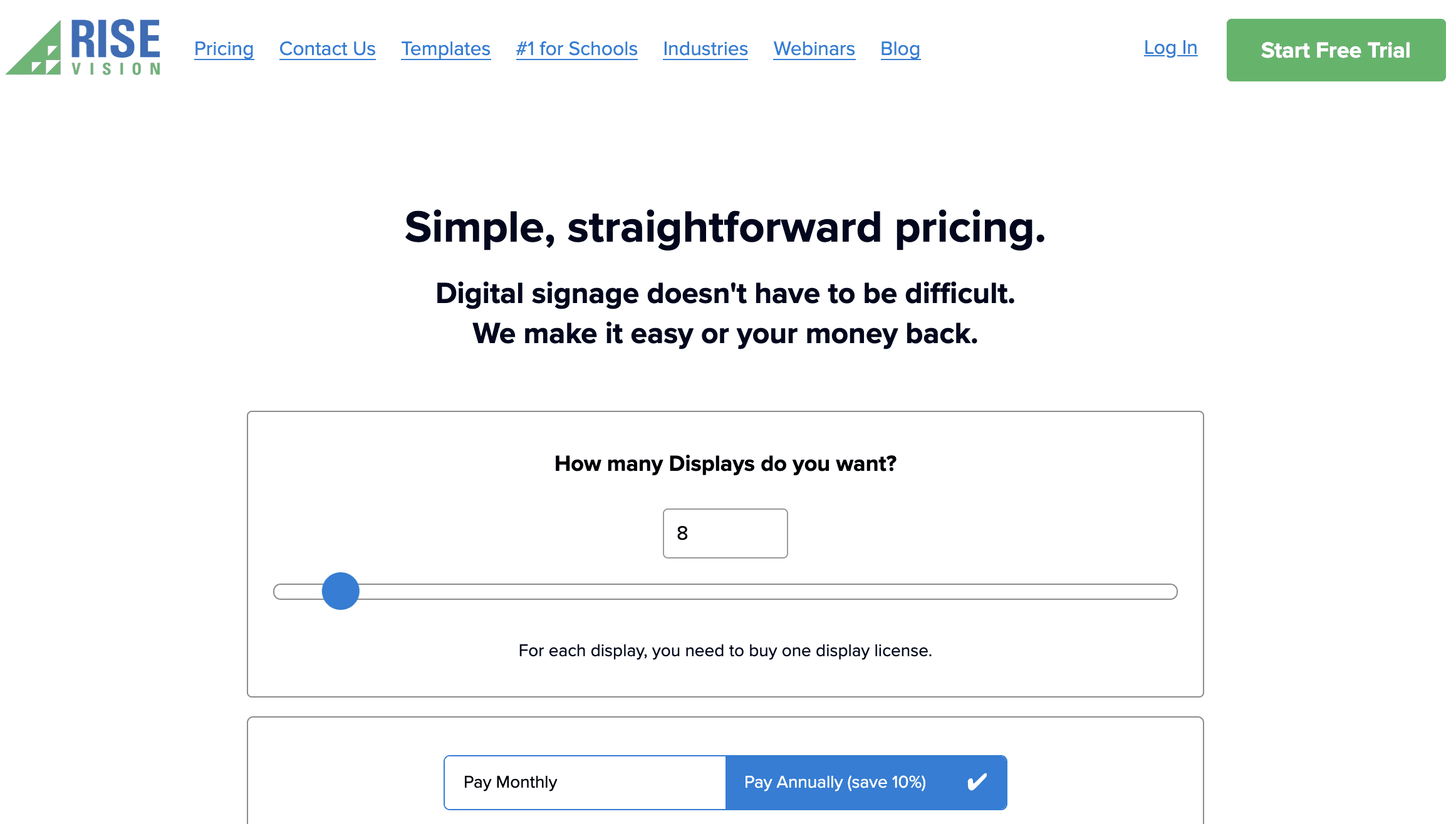 In Conclusion
Despite being thrown into the deep end, businesses have found a way to survive through business model innovations, finding new ways of working with customers, and using technology to their advantage. Every crisis is an opportunity to learn and reinvent the business. 
And while you focus on doing just that, you need someone to help you with other important aspects of your revenue engine like billing and subscription management.
The right revenue platform can help you achieve the adaptive sophistication you need to scale recurring revenue! Chargebee can help you adapt, experiment, and grow fast while we will take care of your subscription workflows, processes, and revenue operations. Here are some stories of customers who grew with Chargebee.
Want to give it a spin? Try it for free today, or schedule a demo with us, and our consultants will guide the way.