Thinking Inside a Box: How to Start a Subscription Box Business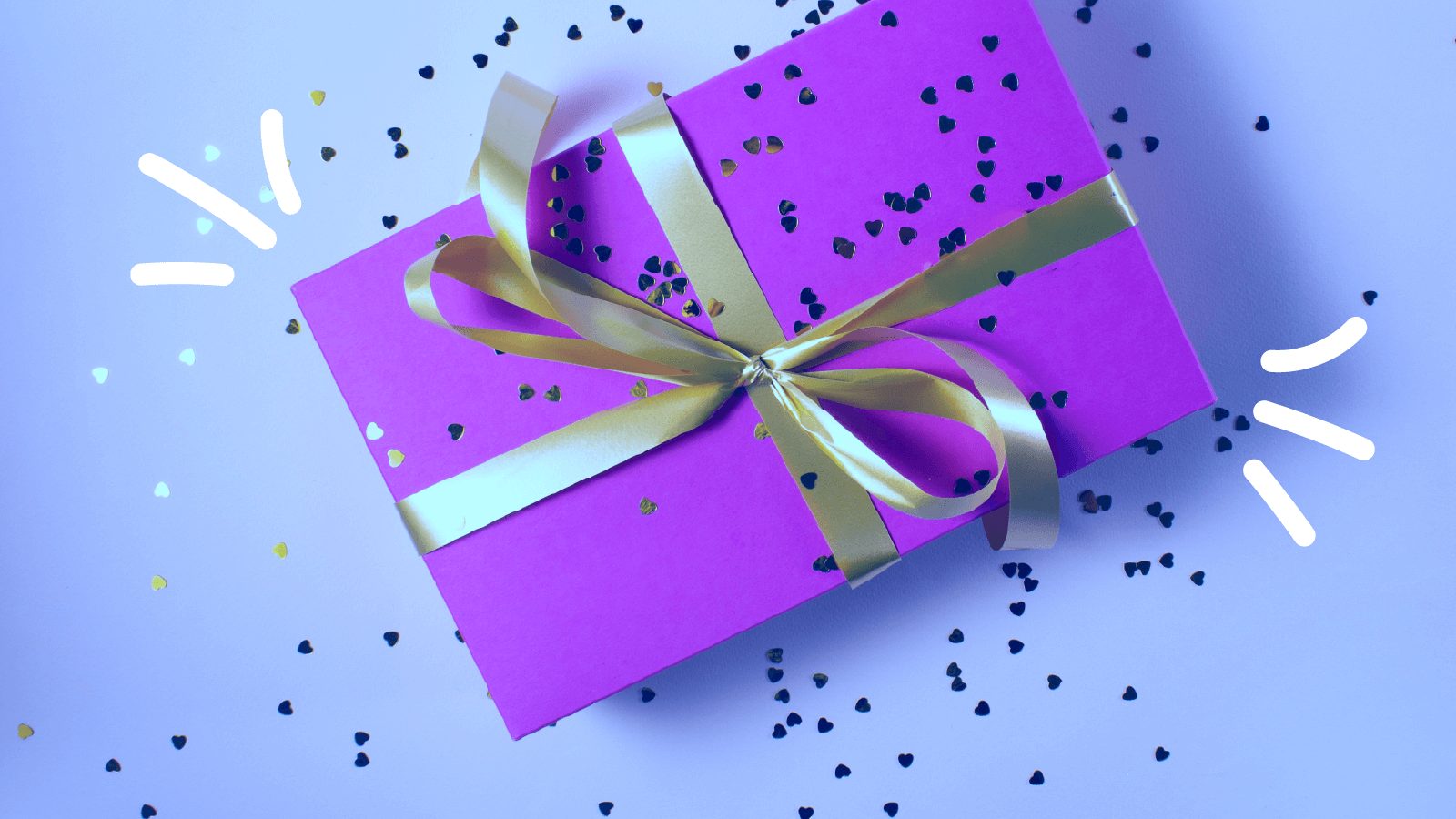 Close your eyes and think about the things you like.
What's the first thing that came to your mind? Whatever it is, the chances are that there's a subscription box for it.
Love ice creams? There's a subscription box exclusively for ice creams.
Gardening enthusiast? Boom, a gardening kit subscription box.
I could keep going, but you get the drift. There are subscription boxes for every possible niche, interest, and personality out there. These boxes cater to replenishment and discovery, where there is always a surprise element involved. Both categories have been doing well and the subscription eCommerce services market is sized up to be as big as $15 billion by McKinsey.
This series of articles will explore everything you need to know about running a successful subscription box business.
Let's start at the beginning.
What is a Subscription Box?
Subscription boxes deliver curated goods, usually catering to a particular interest or niche, directly to your mailbox on a monthly subscription. Subscribers can choose the frequency (quarterly or biannual) and personalize the contents from the options available.
Subscription boxes are one of the most popular applications of the subscription business model. They have some critical elements of customer delight, such as:
Curation
Subscription boxes often curate a collection of unique products depending on a theme. Subscription boxes that do this well have the advantage of being known as an 'expert' in the given niche. For example, California Wine Club offers a collection of premium wines handpicked from all over the world that is delivered monthly, bi-monthly, or quarterly.
Convenience
Subscription boxes save the subscribers' time that they would otherwise spend searching for new products from the plethora of options available, for e.g., beauty supplies. Take Birchbox's curated kit of skincare products, for example.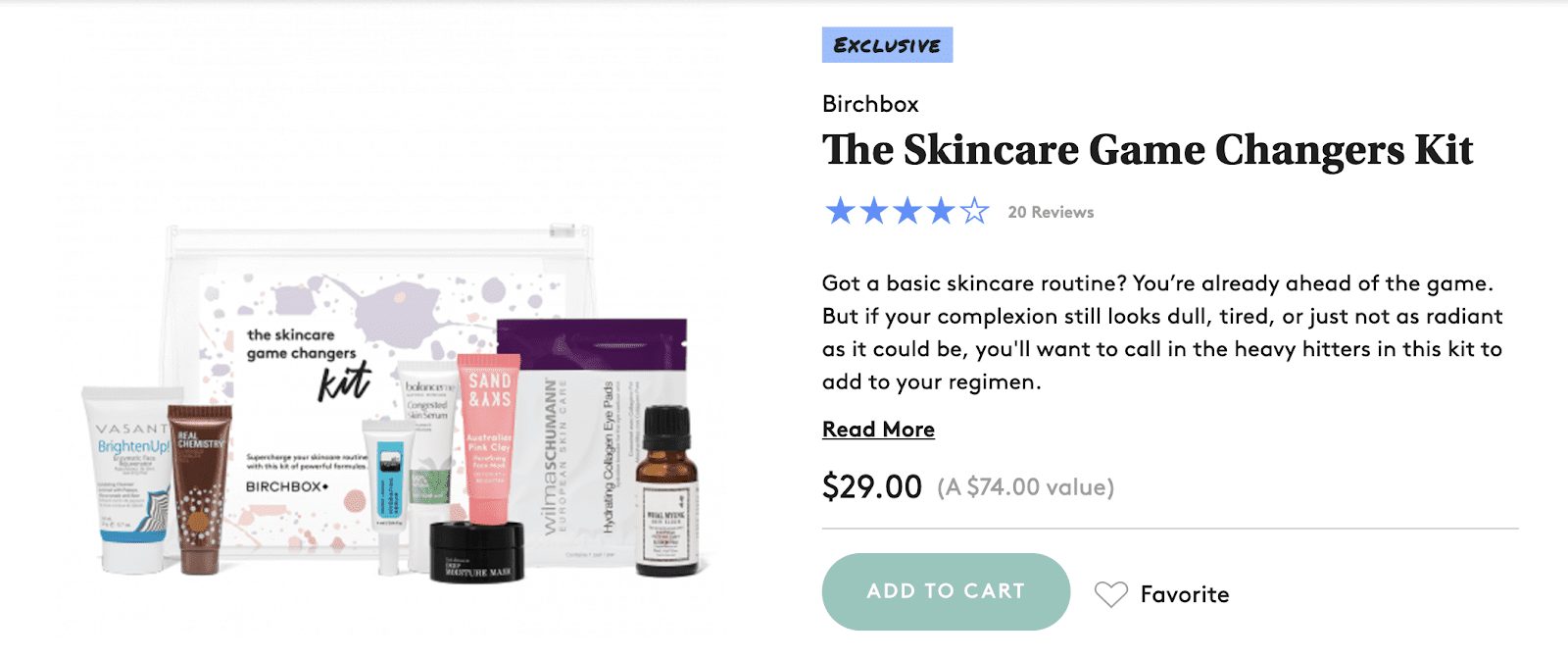 Additionally, subscribers also save more money on a subscription than they would pay as a retail price.
Element of Surprise
A lot of subscription boxes have at least one or two mystery items in each edition. It adds an element of delight for subscribers. It builds anticipation, keeps subscribers engaged, and goes a long way in boosting customer retention. 
Hunt a Killer, a murder mystery subscription box, is a great example. With every edition, new clues and evidence are sent to the subscribers, keeping them hooked for more. If you're intrigued, head here to find out how HAK is scaling up, pandemic, and beyond.
The Time is Now
The COVID-19 pandemic saw a significant rise in the subscriptions to boxes in the food and beverage category. Throughout 2020, 25% of people living in US cities have tried meal kits. With this accelerated adoption, it's probably the best time if you want to start a subscription box of your own.
Following are a few benefits of running your own subscription box company:
Predictable revenue

Better inventory management

Opportunity to develop deep customer relationships
However, it is a highly competitive industry usually plagued with high churn rates.
But since you're reading this article, I wouldn't be surprised if you already have a great business idea and want to start a subscription box company.
How to Start a Subscription Box Business
Let's take a look at all the things you need.
1. Identify your Niche
The identity and messaging of your subscription box depend on this. Carving out a niche will help you in curating your products that will resonate with your target audience. Your niche can be based on interest, hobby, or perishables.
Here are some examples of subscription box niche:
Beauty products
Baby supplies
Arts and crafts
Board games
Wine and Cheese
Meal kits
Stationary
Need I go on, or did I get your creative juices flowing already?
2. Decide Your Brand Voice and Personality
Brand personality is how your customer base perceives you. It is important to take conscious calls on what your subscription box's identity and voice will be like in the early stages.
Millennials form a large chunk (31%) of the consumer base for subscription businesses. They expect a consistent brand personality and a seamless brand experience across channels, communication, and box design—all the more reason for you to take your brand identity seriously.
You can do it in three steps:
Finalize your value proposition

Find your differentiating quality

Communicate them consistently (graphics, text)
Take the case of the luxury subscription box service, 'Oui please.' The box specializes in curating premium french items ranging from perfumes to accessories. Everything about their packaging, communication, and visual imagery across social media will make you want to visit Paris! That's the magic of consistent brand identity and contact.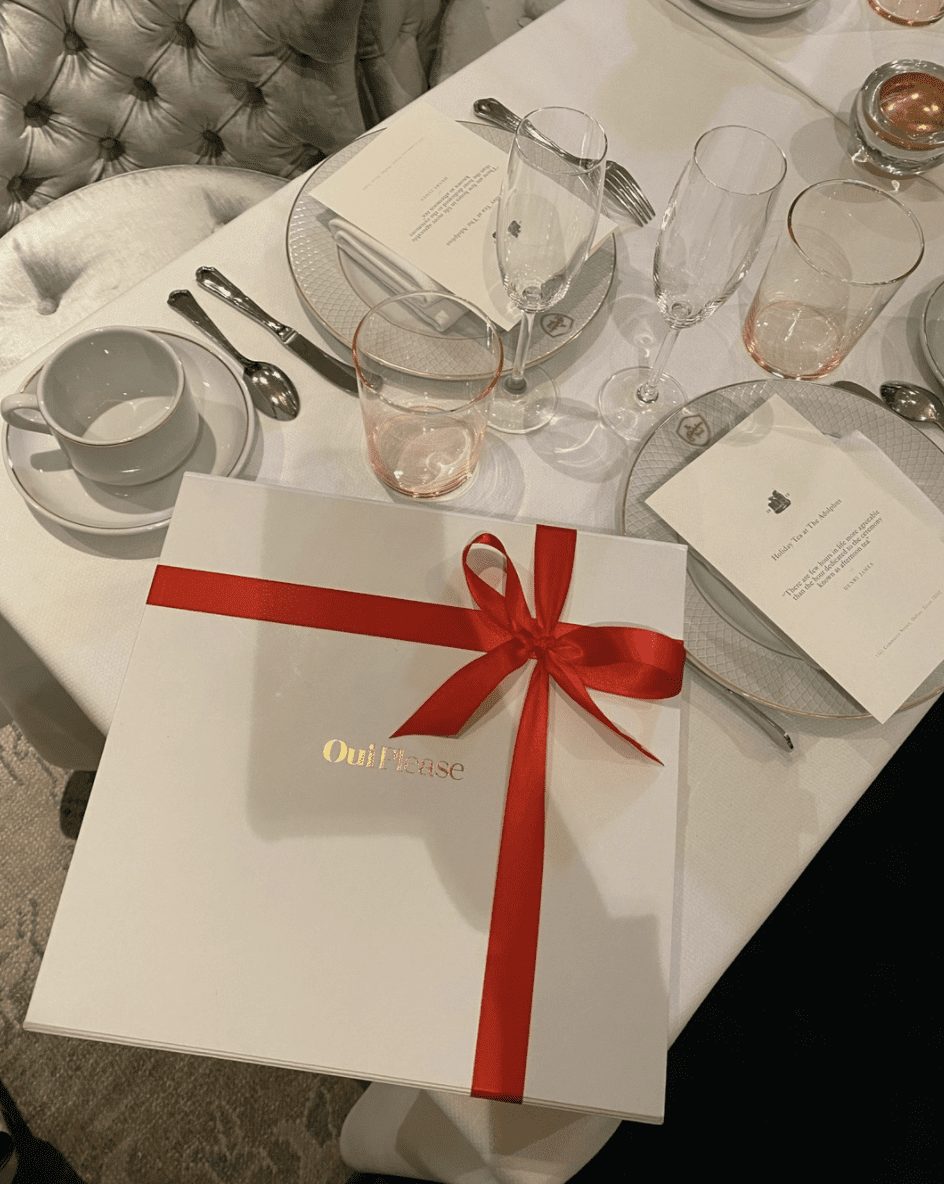 3. Know Your Audience and Competition
Once you have identified your niche and personality, it's time to focus on defining a focused potential customer segment. You can define potential customers by demographics (age, gender, marital status) or interests (fitness enthusiasts, affordable fashion). Enrich this by adding a deeper layer of information. Where do they prefer shopping? and so on. This will help you realign your marketing strategy to communicate the solution to their problems and maximize your chances of getting their attention. For eg, if your audience prefers Instagram, you can use bloggers, influencer marketing, and various Instagram tools to get the word out and improve your acquisition.
You can also understand the market and the audience by studying the competition in your chosen niche. Competition research is a great way to gauge your demand and pricing. It will also help you differentiate your product and messaging from theirs.
4. Remember the 3Ps of subscription boxes
No list is complete without a catchy mnemonic, is it? 😉 Jokes apart, there are three aspects of your subscription box that determine your readiness for the go-to-market.
a. Products
This one's obvious. Your subscription boxes' success depends a lot on this and so it is important to source quality products. You can source products from local vendors or premium brands. It all depends on your brand personality. Here's an example of Mix box with baked goodies sourced from home bakers.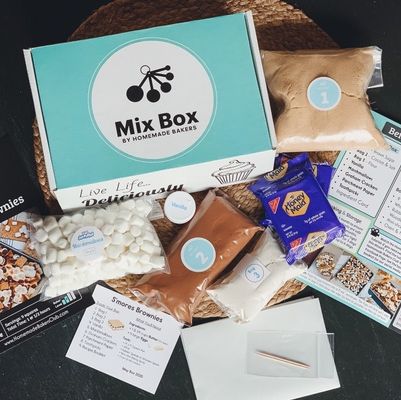 There's also an option for sourcing free products from small business owners in the form of bite-sized samples. To ensure a long-term association, build relationships with small vendors. This is mutually beneficial to both the businesses, as small businesses get exposure and customer data. As long as it meets your quality standards, you can explore this option as well.
b. Packaging
The unboxing experience is a vital part of the overall product experience for subscription boxes. The packaging is an extension of brand identity. If you're going for a premium offering, your packaging should reflect so.
Invest in custom, unique box design as it goes a long way in building a strong brand recall. Beautiful packaging always finds its way on social media. But these are added advantages to what packaging is genuinely about – creating an enjoyable and memorable customer experience. Here's how Beautycon nudges its subscribers to share their unboxing experience.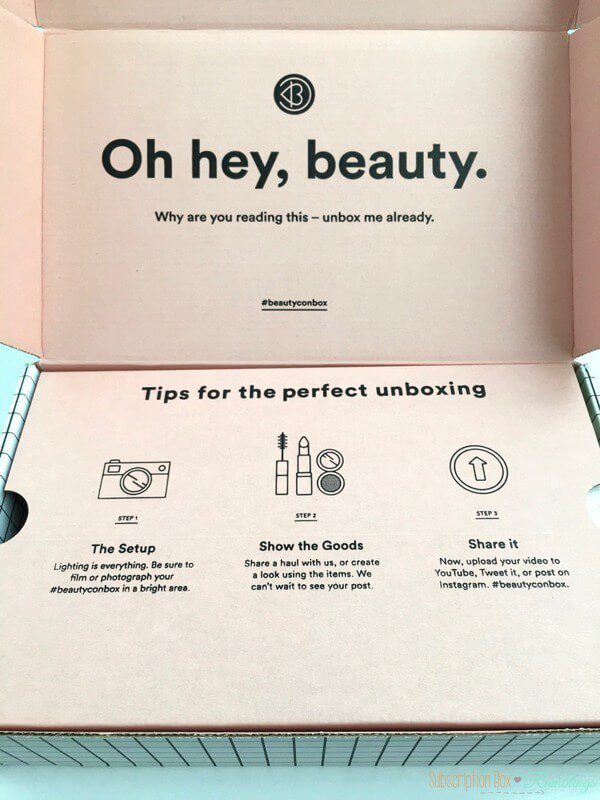 It is also helpful to have a template for the size and quantity of your products to decide the size of your box.
c. Prototypes
Prototype boxes can be used for pre-launch marketing, creating a buzz about your box, and getting started with your social media. The prototype boxes need not have the exact products but should give prospective and new customers an idea of what they can expect in quality and quantity.
There's a 4th P that's mighty important when it comes to subscription boxes. Yep, I am talking about pricing. I have a whole new article for that (watch out for E02!), and we will delve into it there.
And with that, you're ready with the physical offering- the subscription box.
It is a long way ahead. Before you are ready to launch, you should keep in mind here's a checklist of things.
Pre-launch Checklist
This pre-launch checklist will help you keep track of all the moving parts of what comes next for your new subscription startup.
Operations: This includes everything from

sourcing

products, storing them, and tracking inventory. You may want to check for a physical storage unit or a warehouse.

Order Management: The most exciting part of running a

subscription box business

is shipping them! It's better to have this process streamlined and planned before the orders start rolling in. There are various

ecommerce platforms

such as

ShipStation

to get you started.

Subscription billing management: Subscription billing comes with its own set of complexities, such as flexible payment terms, discounts/add-ons, and gifting. As you scale, a robust

subscription billing management system

, like Chargebee, can tackle this and more with ease.
And you're ready for launch!! However, in your journey of running a successful subscription box business, you're only halfway through. So far you've learned how to:
Find your niche

Carve your brand identity

Assess your audience and competition

Source products, package them, and create a prototype box
After your launch and initial shipments, your focus needs to be on customer feedback and retaining customers. Head here to explore the pricing strategies for subscription boxes.
Get the scoop on what's new