Make
Financial Reporting
Easy
Scale peacefully knowing you're always ahead of changing tax rules, compliance requirements, and EU-VAT complications.
Automate redundant manual work by connecting Chargebee with your finance tools to sync and automate grunt work.
Comply with GAAP, ASC-606 and IFRS-15 to seamlessly standardize your SaaS accounting with the changing finance landscape.
Forecast with greater predictability by building accurate financial reports on top of your single source of truth.
SaaS Accounting Integrations
Bring Enterprise-grade Automations
to Your SaaS Accounting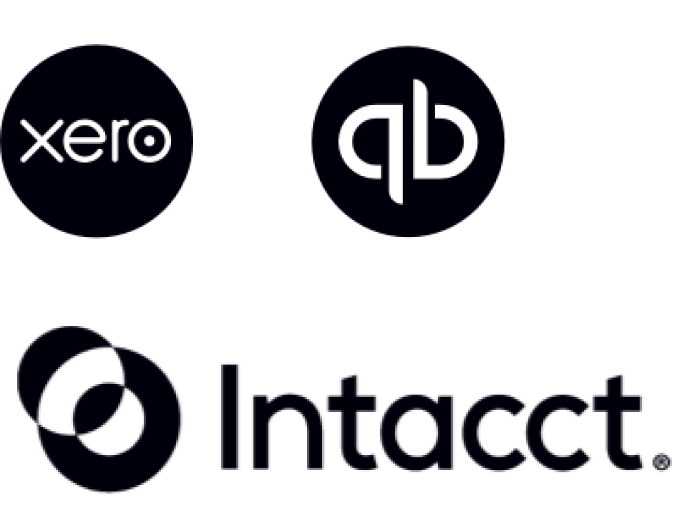 Our enterprise-grade automations help you tie accounting books with the right billing information in Chargebee, so you can easily manage financial statements. Map plans, add-ons, discounts, payments, refunds, bad debts, and even ad-hoc charges right into your accounting solution. And reduce the risk of errors and the hours of grunt work that go with it, with accurate automatic syncs.
"Chargebee's integration with Avalara has been a game-changer and lifesaver that helped us expand to the US."
Tax Management
Stay Up-to-date with
Changing Tax Landscapes
Most of us are not tax specialists. Accurately factoring in tax liabilities becomes a pain that comes in the way of your business. With Chargebee's out-of-the-box tax management capabilities, you can confidently sell across geographies and choose if your pricing should be inclusive of destination tax. Factor in US Sales Tax, Australian GST, and even the indomitable EU-VAT automatically. And stay up-to-date with changing regulations and tax rules - like Brexit!
Revenue Recognition and Deferred Revenue Accounting
Easily Implement
Revenue Recognition Principles
Manage and report revenue from contracts with GAAP-compliant accounting standards. With diverse templates, you can easily define, implement, and manage the way revenue should be recognized.
Plus, Chargebee helps you automate important revenue recognition principles into your SaaS accounting processes, so you can stay compliant and keep growing your business. From deferred revenue to future revenue, we've got you covered.
Rest easy knowing your revenue recognition process will always be accurate even through the most complex billing scenarios.
BetaWith the ability to handle all post-Brexit tax compliance scenarios, Chargebee ensures smooth sailing for merchants selling into the United Kingdom (including Northern Ireland).
"Our finance team no longer spends long hours on mundane manual work and we now have more time to do financial analysis and make strategic business decisions. The integration saves our finance team 32 hours a month from manual work."
One-Click Reconciliation
Automatically Reconcile
Books of Accounts with Your Bank
Chargebee's Chrome Reconciliation plug-in lets you match payment gateway statements on Stripe with your accounting system with just the click of a button.