An Overview of Global SaaS Compliance for Modern Finance in 2022
~ 11 min read | September 14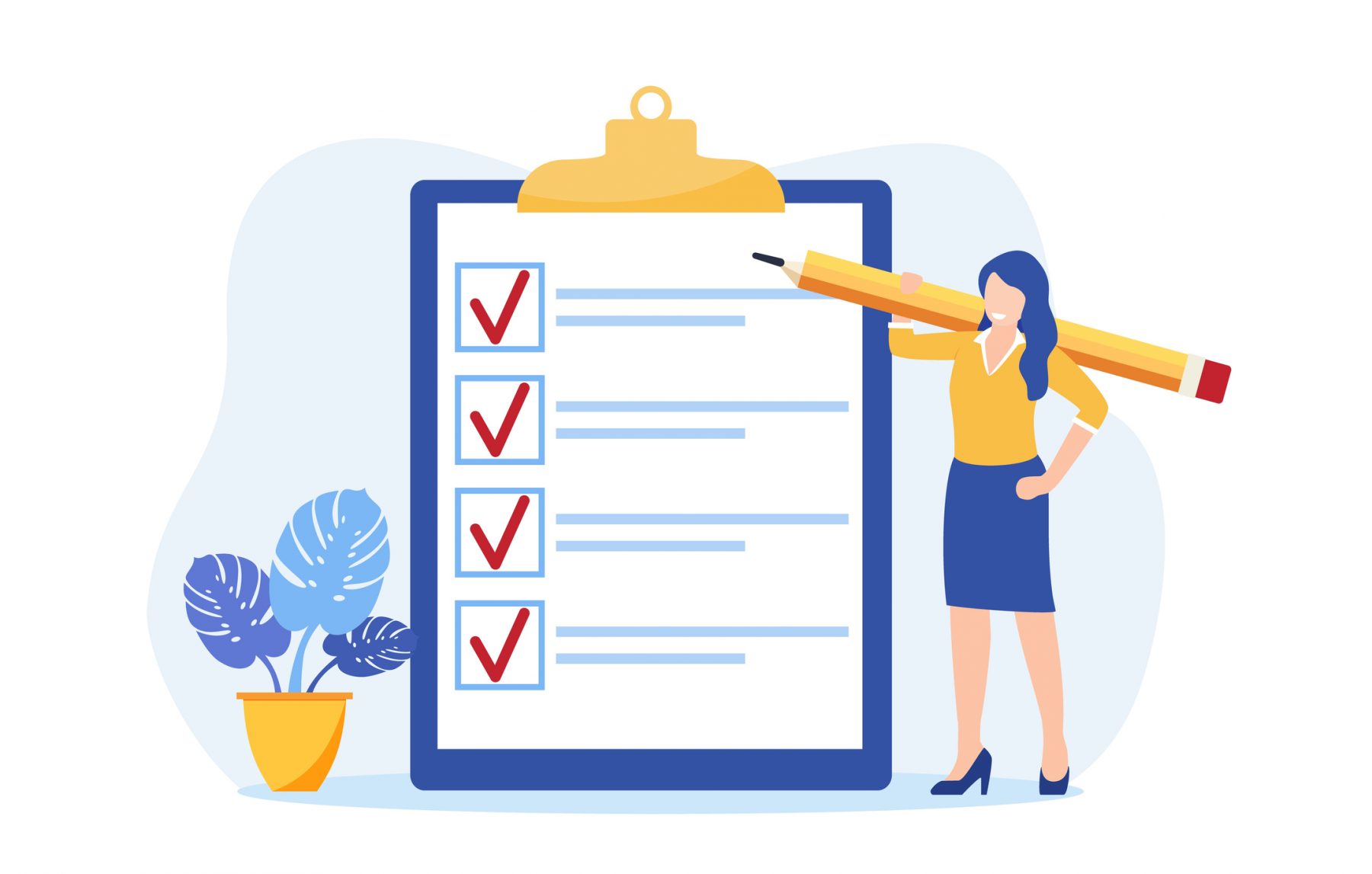 In the highly competitive SaaS (Software as a service) market, compliance can be a business driver that inspires trust and confidence in your customers. And as finance leaders of a fast-growing SaaS, you're the guardians of ensuring your operations stay compliant.
In an industry report by AlphaSights, 41% of companies consider 'improving compliance management' as a high-priority business goal for 2022. 
When you think of growth, you must think of compliance as well. Take geographical expansion, for example. You must comply with the global accounting standards, tax laws, and payment regulations. And that's why, setting up compliances for accounting, tax, and internal control requirements is essentially future-proofing your business for growth.
But compliance is not all you have to worry about. Your hands are full with the financial reporting for your organization and championing automation while also worrying about traditional finance duties such as bookkeeping, month-end reconciliations, in addition to security and compliance.
So how do you ensure that your SaaS is compliant, without losing focus on the gazillion other things you have on your plate?
We worked with Chargebee RevRec's Principal Solutions Architect Tony Ricciardella, who has over 30 years of experience working with financial executives of software companies to understand why it's crucial to be strategic, early, and how automation can impact your business positively.
"With automation in place, you can work to eliminate human error in compliance, accelerate your closing process, and make plans for the next strategic transaction more of a priority. Human capital is expensive, but with automation, CFOs will be able to more effectively wear all the hats they need to and save the company time, frustration, and money," says Ricciardella.
When you have compliance frameworks in place, you can turn your focus towards scaling up and enabling growth without worrying about domestic and/or international reporting requirements. 
In this blog, with Tony Ricciardella's insights, we're going to help you understand what SaaS compliance means for your business, how it can help you be strategic, the complete checklist of compliances you should worry about, and how you can stay compliant with Chargebee. 
What is
SaaS compliance
? 
SaaS compliance is an umbrella term that encompasses all the regulations and frameworks that SaaS providers are obligated to follow. These regulations and guidelines dictate how processes are set up within an organization and work to ensure that the organization stays compliant across the world or over specific regions. 
These regulations could dictate how you calculate tax, how you handle customer data, what your financial statement should contain, and how often you can send emails to your users. There are specific regulations regarding cybersecurity (ISO 27001), revenue recognition (ASC 606), data protection (GDPR) and so many more. 
The finance team in SaaS organizations is typically responsible for ensuring that the company keeps up with compliance requirements based on the geography they operate in and the kind of data their business handles.
Why should you worry about
SaaS compliance
?
SaaS compliance is often viewed as a form of risk management. As your SaaS product invites integrations with third-party tools, each point of contact becomes a potential breach of security. Not being compliant is a risk – both in failing to handle data properly and in having to pay significant fines for breaching regulations. It could lead to lawsuits, data breaches, or your product earning a bad reputation among your users – non-compliance is no joke. 
According to Ricciardella, it is notoriously difficult for technology companies to keep up with compliance because software and technology companies often have multiple products and services that they offer to customers. Not only that, but because tech and SaaS companies offer price concessions, discounts, rebates, bundles, and even individual pricing for each customer, this makes revenue recognition more complicated. 
Staying compliant helps you build credibility with your investors, ensures your data and revenue is secure, certifies your processing integrity, and allows you to catapult your business into the big leagues without any regulations holding you back. "You've got to look at compliance in terms of your company's future and not just focus solely on the past." says Tony Ricciardella. 
A Comprehensive
SaaS Compliance
Checklist
If you're a SaaS business, here is the list of compliances you should be on top of.
Financial Compliance:

Security Compliance:

ISO/IEC

27001

SOC 2

PCI DSS

Data Security and Compliance
Let's start with financial compliance. 
ASC 606
Jointly developed by the Financial Accounting Standards Board (FASB) and the International Accounting Standards Board (IASB), ASC 606 provides a 5 step process for recognizing revenue efficiently. This robust and flexible framework takes into account all the revenue recognition scenarios that a SaaS solution typically encounters. 
ASC 606 accounts for all the costs incurred by customers of SaaS businesses at all the stages of their lifecycle and provides a guideline for businesses to recognize revenue from all revenue streams (recurring revenue, expansion revenue, consulting services) painlessly. 
Related Read: The Ultimate Guide to Revenue Recognition in 2022
Generally Accepted Accounting Principles (GAAP or US GAAP)
Set by Financial Accounting Standards Board (FASB), Generally Accepted Accounting Principles (GAAP or US GAAP) is a collection of commonly-followed accounting rules and practices. It encompasses the details and complexities of business and corporate accounting. U.S law mandates that companies releasing public financial statements or companies publicly traded on the stock exchange should follow GAAP guidelines. 
GAAP compliance ensures that your financial reporting is transparent and that it follows standard terminologies and methods. 
International Financial Reporting Standards (IFRS)
International Financial Reporting Standards (IFRS) are a set of globally accepted accounting rules for financial statements of public companies to ensure their reporting remains transparent, consistent, and easily comparable around the world.  
IFRS standards are required in more than 140 jurisdictions and are permitted in many parts of the world including South Korea, Brazil, India, and the European Union.
Related read: How modern finance leaders think about automating compliance: Download our free ebook here.
Next, we look at security compliance regulations.
International Organization for Standardization (
ISO/IEC
27001)
The International Organization for Standardization (ISO) provides a family of regulations for information security management systems (ISMS). ISMS provides a framework that identifies, analyzes, and mitigates security risks. ISO 27001 acts as a guideline your SaaS business can use to manage risk assessment and security measures. 
According to ISO, the ISO 27001 "enables organizations of any kind to manage the security of assets such as financial information, intellectual property, employee details or information entrusted by third parties."
Service Organization Control 2 (
SOC 2
)
Developed by the American Institute of CPAs (AICPA), the Security Organization Control 2 (SOC 2) is a voluntary compliance standard for service organizations that define the criteria for managing customer information. 
SOC 2 guidelines are reflected in the everyday handling of customer data. So being SOC 2 compliant means your business has established strict information security processes that guarantee oversight across your organization. 
If your organization handles payments, payment security compliance will also find a place on your checklist. 
Payment Card Industry and
Data Security Standard
(
PCI DSS
)
Payment Card Industry (PCI) and Data Security Standard (DSS) together are a set of security protocols for companies involved in the payment process of accepting, transferring or even storing card information. PCI DSS compliance ensures that companies that handle payments, card information or authentication operate in a safe and secure environment. 
PCI DSS applies to companies who handle payments, regardless of the geographic location you operate in, the payment methods you process, or the number of transactions you handle. 
Lastly, we wrap up our compliance checklist with data protection laws. For SaaS companies, collecting and analyzing customer data is a key growth lever. So make sure you're up to date with the latest regulations before you send out that survey. 
General Data Protection Regulation
(
GDPR
)
The GDPR is a landmark personal data protection law for all European Union (EU) residents. It holds organizations that handle customer data accountable and grants EU residents control over their data. Under GDPR, EU residents can view their data, erase their data, object to the processing of their data, or export it. 
This law applies to all organizations that handle the personal data of EU residents regardless of the place the business operates from. Organizations that breach the law are subject to significant disciplinary action. 
Health Insurance Portability and Accountability Act (
HIPAA
)
Health Insurance Portability and Accountability Act (HIPAA) is a federal law that protects sensitive patient information from being shared without their consent or knowledge. This law issued by the US Department of Health and Human Services gives patients more control over their sensitive data like health records and sets safeguards that healthcare providers must achieve to ensure the privacy of health information. 
California Consumer Privacy Act (CCPA)
The California Consumer Privacy Act (CCPA) is a state statute that enhances data protection and consumer privacy for California residents. Under CCPA, a California resident has a right to know the personal information that a business collects about them, the right to delete that information, the right to opt-out of the sale of their personal information, and the right to non-discrimination for exercising their CCPA rights. 
The complete compliance checklist for your SaaS applications depends on the markets you operate in and the kind of data you handle. It may be a sub-section of the list we've covered here or may include some industry-specific ones we may have missed. 
Best practices for
SaaS Compliance
Here are a few best practices to help you stay compliant with the latest regulations. As a guardian of compliance for your SaaS, you must:
Enforce:
Enforce policies and procedures across the organization. It is also recommended that you appoint a chief compliance officer (CCO) who would be responsible for leading your organization's compliance program, managing and solving regulatory compliance issues, and providing oversight for all internal processes.
Monitor:
Establish recurring cadences to monitor security and compliance adherence and effectiveness of controls by facilitating internal and external audits. This will help identify vulnerabilities proactively. Risk assessment should be performed at least annually or after significant changes in policies.
Incorporate Security and Compliance in Development Lifecycle
Security and compliance controls should be baked in, as an integral part of the Software Development Lifecycle process that manages the code being developed all the way through to production. 
Handle Incidents:
Ensure a strong Incident Management process is established to respond to security incidents in line with the regulatory and compliance framework.
Train:
Educate the organization and all key stakeholders about the latest compliance and security requirements and what they need to do to stay compliant. Sustainable security culture requires that everyone in the organization is all in.
Review:
All set policies must be reviewed annually. Compliance teams should keep themselves abreast of the latest updates in the regulations and guidelines. 
Audit your tech stack: Audit the status quo of compliance with your current tech stack. It's also critical to analyze how your tech stack is going to scale along with your growth. 
Automate: Free up your human capital by automating effort-intensive processes like revenue recognition or your invoice to cash cycle using a tool like Chargebee. 
How can Chargebee help you stay compliant? 
Being fully compliant requires significant operational overhead and demands constant oversight and attention as your company scales. When your business expands into new markets and starts offering multiple products at multiple price points, or starts accepting new payment methods, each of these developments triggers a compliance team to identify and analyze the accompanying regulations. The building blocks to becoming strategic and automated have to start somewhere, says ​​Ricciardella, and most finance teams would gladly agree that compliance is a great place to start!
One of the first things we had to do was to do revenue recognition correctly. And that's why I started working with Chargebee. We now save over $42,000 every year by automating revenue recognition and accounts receivables via Chargebee. 

– Walter Chen, Chairman, Animalz
Whether it's taxes, revenue recognition, or payment regulations, Chargebee can help you automate your compliance, streamline your revenue workflows and provide an elevated subscription experience for your customers. 
With Chargebee as your revenue partner, you can 
Secure your customers' payment and personal information: compliance to PCI and

GDPR

.

Ensure Internal

Data security

of your data that rests with Chargebee: adherence to

ISO

, SOC 1 &

SOC 2

, and MFA standards.

Establish network Security within Chargebee: Network, application, and operational level

security policies

that we follow.
With Chargebee, you get to stay ahead of your competition by investing time in building and scaling your business and not reconfiguring your existing billing system for every compliance rule that crops up.
Watch this webinar to validate your readiness for ASC 606 compliance and beyond as our experts share advice on automating compliance for your subscription business.
If you're a finance leader who's tired of compliance woes and is ready to champion automation within your organization, get in touch with us to learn how Chargebee can help you unlock the growth enabler inside you!
Get the scoop on what's new